The Nitto finals is a great "playoff" system in tennis. The top 8 players from the end of the year – Nadal, Djokovic, Federer, Medvedev, Theim, Tsitsipas, Zverev, and Berrettini (in that order) have been split in to two groups A and B. They will play a round robin and the top 2 from each group will advance to a semi finals. While Fed has the most Nitto Titles, Djokovic is one behind him at 5. Those two dominated from 2003 – 2015, only not winning in 05 and 09. Yes that is correct, Nadal has not won yet.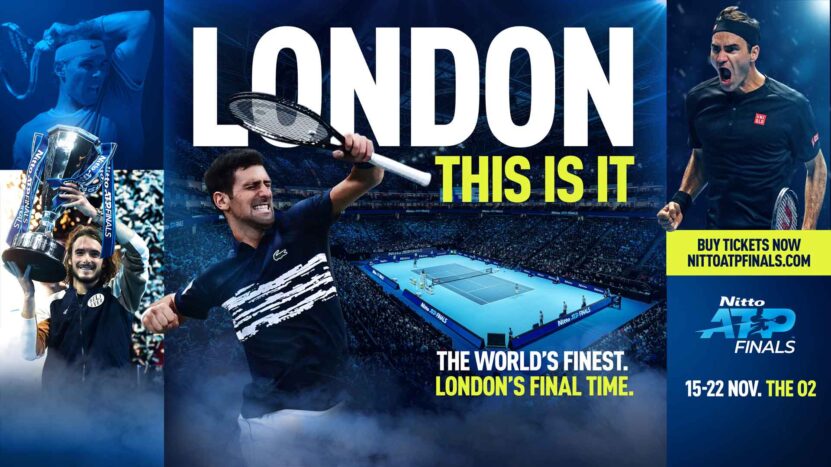 While he would be the favorite coming into this tournament, he is dealing with an abdominal injury that forced him to withdraw in the semis in Paris. He has made the trip to London.. but we will see. Roberto Bautista Agut and Gael Monfils make up the 9 and 10 seeds being the two alternatives. With health scares from all the big 3 recently they should be well ready to go just in case.
Nitto Tournament Facts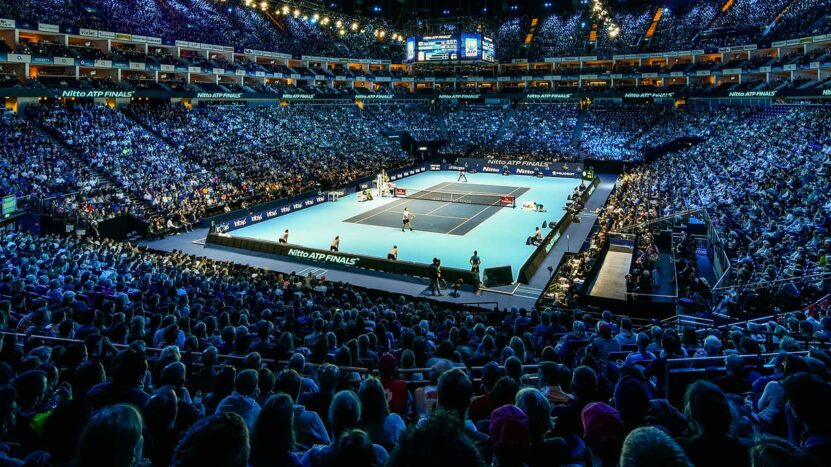 Zverev is the only other player to have won this tournament which he did last year beating both Djokovic and Fed in straight sets. (Why can't he do this on this during the Slams? Best of 5 really does make a difference!)
This is the first time half of the field is under 23. Medvedev, Tsisipas, Zverev, and Berretini.
This is the 50th anniversary of the ATP finals that has found its home in London since 2009
The battle for #1 is still up in the air but as long as Nadal wins a couple matches he should remain the world #1 at the end of the year. No. 1 Nadal goes in with a 640-point cushion over No. 2 Djokovic, but players can earn up to 1,500 points at the ATP Finals, so the year-end No. 1 remains up for grabs. Players earn 200 points for every round-robin match they win; a semifinal win is worth 400 points; a final-round win is worth 500 points.
Yes they are also playing doubles at this event… Same format.. Ok enough about doubles
ATP Nitto Finals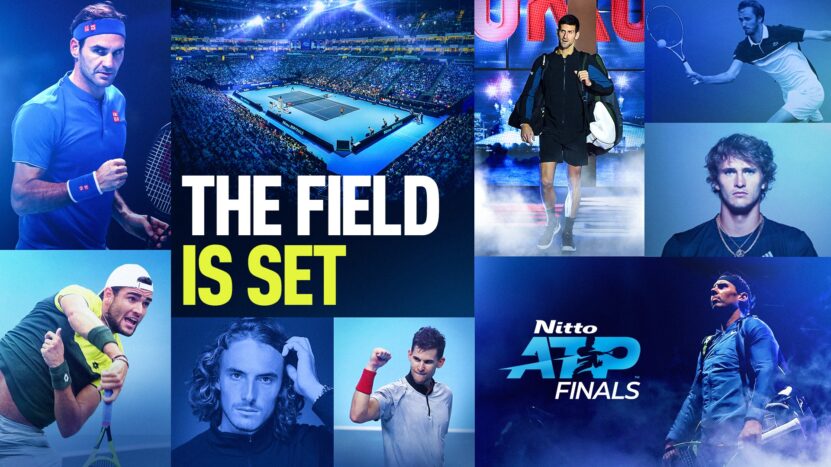 It should be an exciting week starring November 10th – 17th of the best players in the world playing each other every day! If I were a betting man I would bet on Djokovic as I think he and Nadal are clearly the best players, but due to nagging injuries to the big 3, watch out for Red Hot Medvedev. We know Theim and Tsisipas have the firepower to win and have both beaten Nadal and Djokovic this year, but can they do it back to back?
Zverev coming in as the reigning champion knows he belongs but he has been wildly inconsistent all year long. It will be fascinating to see how he plays at the year end tourney! And Berrettini is there just make to make life tough for everyone cuz he can win a match at any time, but I personally don't expect him to make it very far. I would love for him to prove me and everyone else wrong!