What is a USTA Rating?
The United States Tennis Association (USTA) uses National Tennis Rating Program (NTRP) as a benchmark to assess the capability, skill, performance level of a player. The NTRP was developed in the 1970s by USTA when the game was becoming more and more popular in the United States. Since then, the program is used as a measure to define a player's credentials and to distinguish between a beginner, an intermediate and an advance player. With the help of the USTA program, players are now self-able to evaluate their game and able to know what parameters they need in order to step up their game.
What is a UTR? (Universal Tennis Rating)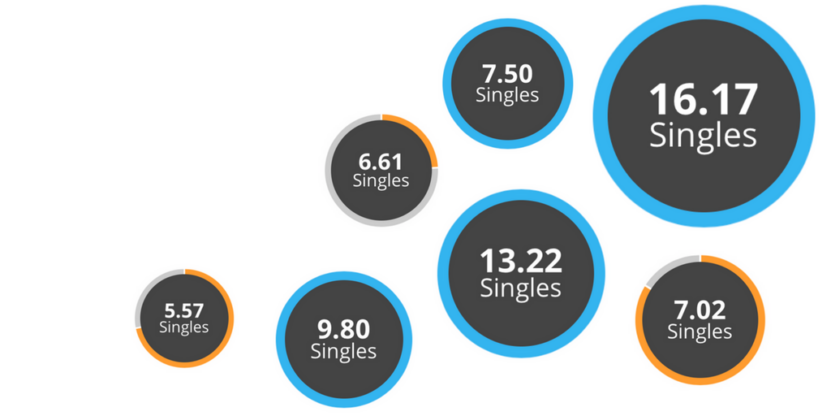 Universal Tennis Rating (UTR) is a global system that rates every tennis player regardless of their age, gender, or nationality. In recent years, UTR has emerged as the metric system of tennis worldwide. It is 16-point scale used to measure a player's game, skill and capability. The system provides a fair and equal rating to all the players of all the regions without any sort of discrimination and gives an accurate index of a player's skills and performance level. All professional players in the ATP and WTA have their UTRs.
How USTA Rating is Measured?
USTA keeps track record of every player. Throughout the whole season, USTA keeps in check which tournaments a player has participated, scores, opponents and at the end of each year, these results are then used to evaluate a players rating.
NTRP system is a 7-point scale to assess a player's capability. The rating tells about the level of a player and what he needs to do in order to move up.
ATP's Roger Federer and Novak Djokovic are 7+. The best player at your club is typically a 6 or 5.5. The average player is around 3.5 NTRP.
How UTR is Measured?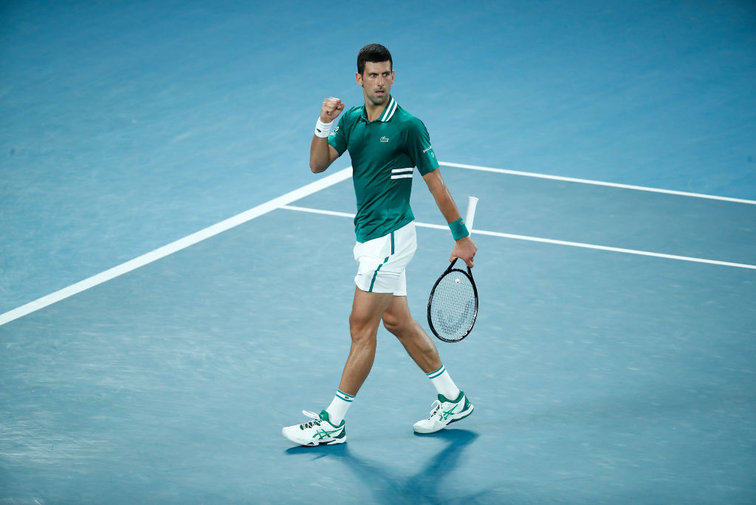 UTR keeps track record of every player. It is by far, the most accurate and reliable index of tennis skill available to players, coaches, tournaments and federations. The rating system uses competition (strength of opponent), score (based on games won) and history (last 30 matches within 12 months) to determine a player's rating. It rates a player on a 16.5-point scale with two decimal places i.e. 13.54. Each match that a player plays has an impact on his UTR. Novak Djokovic has the highest current UTR at 16.18 and Bianca Andrescu has UTR of 13.44. For reference I played Men's Division 3 Tennis and I am a 10.90 UTR and about 5.5 – 6.0 USTA(NTRP). UTR is becoming more mainstream as it is much more accurate.
What is the difference between UTR and USTA Rating and why would someone use one rating over the other?
NTRP and UTR both are rating systems used to measure a player's rating. Some of the differences between the two are listed below:
NTRP uses a 7-point scale while UTR uses a 16-point scale to determine a player's skills.
NTRP gives the basic checklist of a player skill while UTR is the most precise ranking system in the world.
UTR is becoming more and more popular than NTRP
A player has the freedom to use any of the rating system for himself. Rating systems provide players with rating which are then used to judge their skill and performance level. More players these days have their UTR instead of NTRP. It is better to use UTR since UTR gives players more precise division of the rating system than NTRP. Players will know what skills and measurements they require in order to raise their game level. It is a more competitive rating system than NTRP.