Buy Tennis Grips / Tennis Racket Grip Tape from Takin Tennis Grips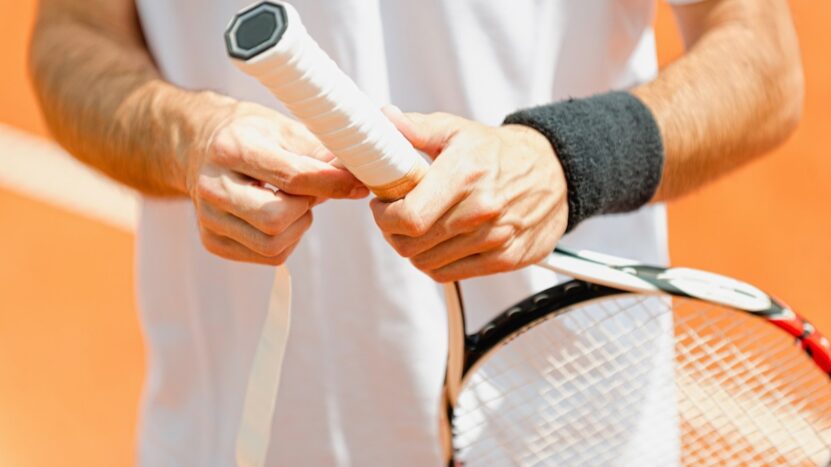 Takin Tennis Grips are designed to maximize comfort and last a long time. These Tacky Tennis Grips play great for beginner, intermediate, and advanced players. Each Grip comes with a plastic wrap to keep the grip tacky and fresh until you open it. It also comes with a Takin Grip Tape to keep the grip secure. The 60 Pack of grips comes in a variety of colors from White, Blue, Red, Yellow, and Black Tennis Grips.
Takin Over Grips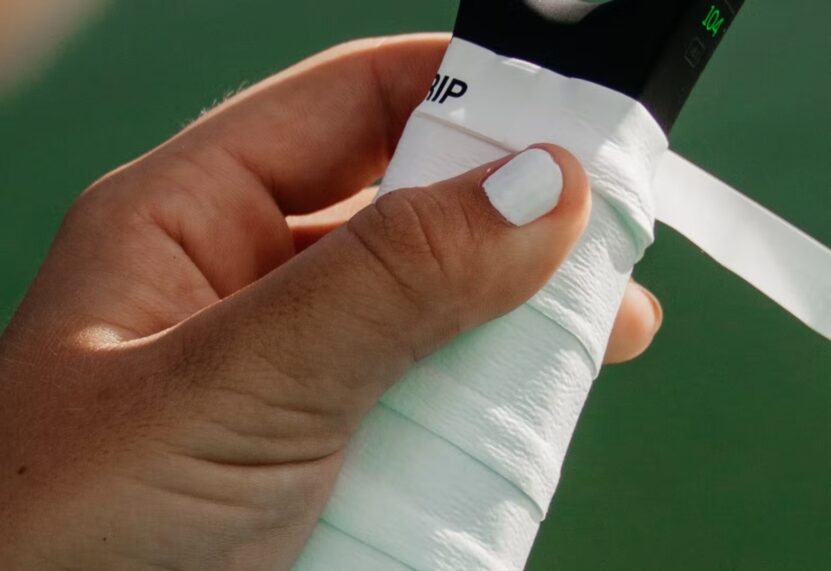 Why are Takin Over Grips right for me. These grips are extremely high quality that have been tested by all levels of tennis players. Each time they touch the racquet they get the same joy and excitement of a grip that fits just right. Besides the level of comfortability, the level of performance can outlast any other grip out there. Advanced players could use these grips for weeks at a time. Beginners could use these grips for months at a time. This will save you money in the long run but the last reason why Takin Over Wraps is right for you, is become they very affordable for the everyday player. Even if you do go through a lot of over grips, Takin Grips are priced in everyone's budget.
Tennis Grip Size
Our Grips are .7mm thin. (or thick depending if you are a half full vs half empty kind of person) They are also 25mm wide by 1100mm long. That's 1 inch by 43.3 inches. Which is the perfect length to cover any racquet handle.
Tennis Over Grip Colors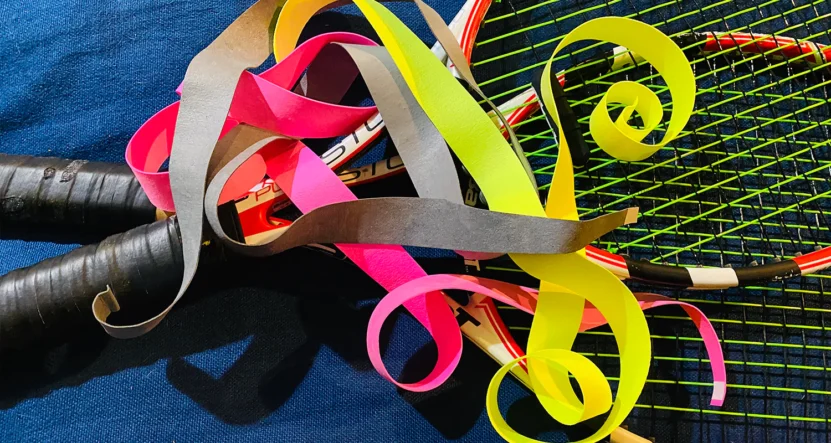 White Tennis Grips can get Boring! We get it. That's why Takin Grips comes in a variety of colors. We have Black Over Grips, Red Over Grips, Yellow Over Grips, Green Over Grips, and Blue Over Grips. Each grip is Tacky and Absorbent and Fresh. You never have to compensate your comfort on your grip for performance with Takin Grips. The 60 Packs come in a variety of all those colors. Or buy a 3 Pack of White Grips. Colors in 3 packs are coming soon!