Grand Slam of the year was successfully concluded despite facing some challenging amidst the bushfire wrath that was happening across the country. Novak Djokovic and Naomi Osaka were the defending champions. Osaka lost her 3rd round match against a new tennis sensation Coco Gauff while Djokovic successfully defended his title beating Dominic Thiem in the final in 5 grueling sets in a four-hour epic contest.
Men's Draw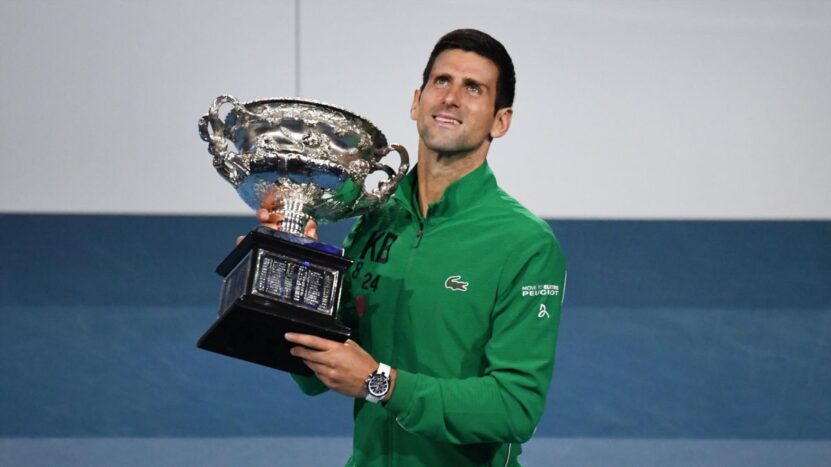 The men's section saw some early upsets. Big names ousted in the 1st round include the 13th seed Denis Shapovalov, 20th seed Felix Auger-Aliassime and 25th seed Borna Coric. Jo-Wilfried Tsonga had to retire in his 1st round clash against Alexei Popyrin. The 2nd round upsets include the 8th seed Matteo Berrettini, 18th seed Grigor Dimitrov and 21st seed Benoit Paire. Stan Wawrinka defeated the 4th seed Daniil Medvedev while Milos Raonic, once again announced himself with wins over Stefanos Tsitsipas and Marin Cilic.
Quarterfinals
The biggest upset of the quarterfinals in Dominic Thiem beating world no 1 Rafael Nadal. Nadal could not hold on the advantage in the 1st and 2nd sets before losing them both in the tie breaks. The match was decided by the 4th set tie break with Thiem winning the set and the match. Alexander Zverev, after losing the opening set easily defeated the veteran Stan Wawrinka. Tennys Sandgren had 7 opportunities to earn a place in the semifinal but Roger Federer every time saved the match point and went on win the match in the 5th set. Novak Djokovic easily ousted Milos Raonic in three sets.
Results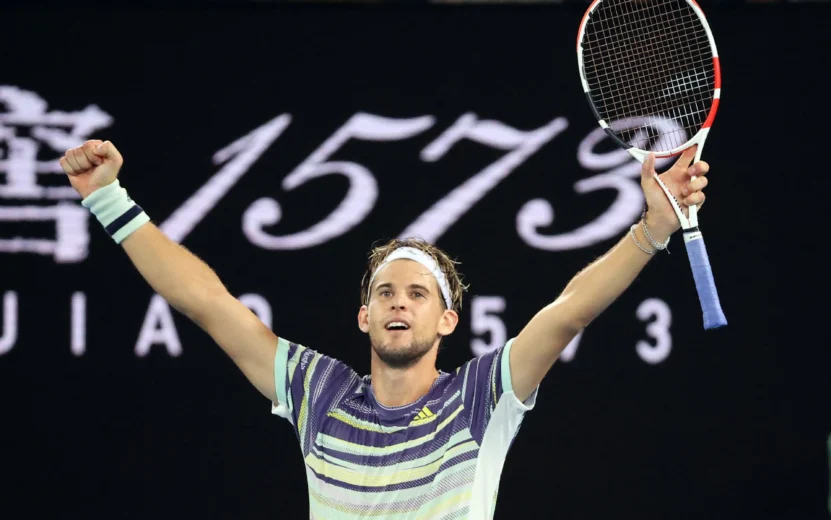 Dominic Thiem beat Rafael Nadal (7-6 (7-3), 7-6 (7-4), 4-6, 7-6 (8-6))
Alexander Zverev beat Stan Wawrinka (1-6, 6-3, 6-4, 6-2)
Roger Federer beat Tennys Sandgren (6-3, 2-6, 2-6, 7-6 (10-8), 6-3)
Novak Djokovic beat Milos Raonic (6-4, 6-3, 7-6 (7-1))
Semifinals
In the battle of the NextGen players, Alexander Zverev took on Dominic Thiem. Zverev went on to win the opening set, but Thiem recovered well to win the match in four sets. Novak Djokovic and Roger Federer were meeting for the 50th time in their career. With Federer not at his best, it was never on the cards to beat Djokovic, eventually losing the match in 3 sets.
Results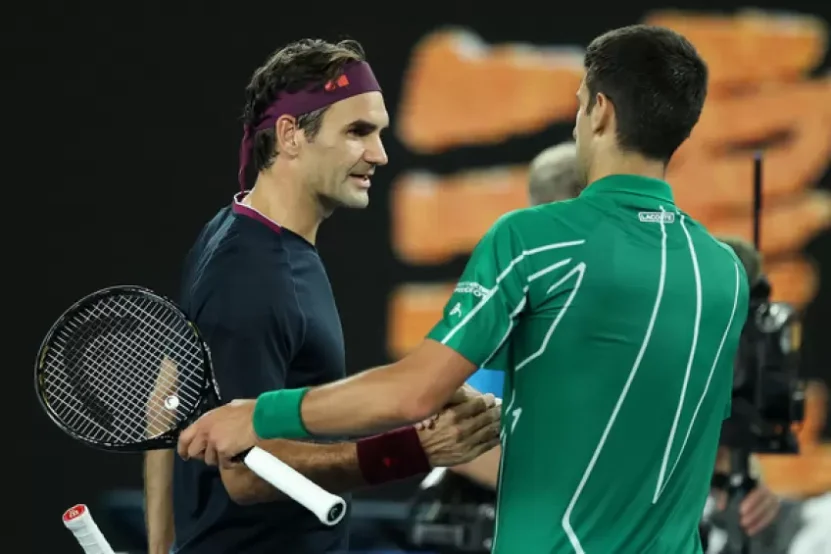 Dominic Thiem beat Alexander Zverev (3-6, 6-4, 7-6 (7-3), 7-6 (7-4))
Novak Djokovic beat Roger Federer (7-6 (7-1), 6-4, 6-3)
Final
Dominic Thiem was playing his 1st Australian Open final while Novak Djokovic was playing his 8th. Djokovic has never lost a final at the Melbourne Park. It was a tough match as both the players were absolutely giving no chance to other. With Djokovic slightly losing his concentration at the end of the 2nd set, Thiem was quick to take advantage winning the 2nd and 3rd set. However, Djokovic recovered well to take the next two sets thus winning four-hour battle and extending his record winning 8th title at Australian Open and 17th overall.
Result
Novak Djokovic beat Dominic Thiem (6-4, 4-6, 2-6, 6-3, 6-4)